This is a Sponsored post written by me on behalf of twiends for SocialSpark. All opinions are 100% mine.
With all the different social media serivces out there, it can be quite tedious to maintain a good following of users. That is why there are tools that exist to help your Twitter and Instagram accounts grow in number of followers.
At twiends, they do not sell followers. Rather, this services will promote your Twitter and Instagram accounts safely and responsibly to all our visitors and members.
Considering that Twiends is a directory of millions of people listed by country and interests, chances to increase followers is big.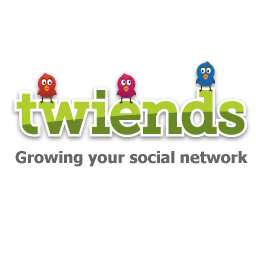 Making use of this service is easy. Just authorize your Twitter and/or Instagram account and that is it. You will then be redirected to the Twiends console where you can
The way to work Twiends is to spend and gain what they call seeds. This is their so called currency on Twiends. For every follow you get, you give the follower however many seeds you have set.
Every time you are running low on seeds, you simply follow some people you find interesting and their seeds are given to you.
If you are one of those who cannot put ample time into getting a good number of followings, you can purchase seeds from them for a small fee. Not bad if I say so myself. For someone such as myself who maintains quite number of blogs, Twiends is a good option to utilize them.
Followers are very important in order for any site to grow. grow your twitter following or through Instagram using Twiends!